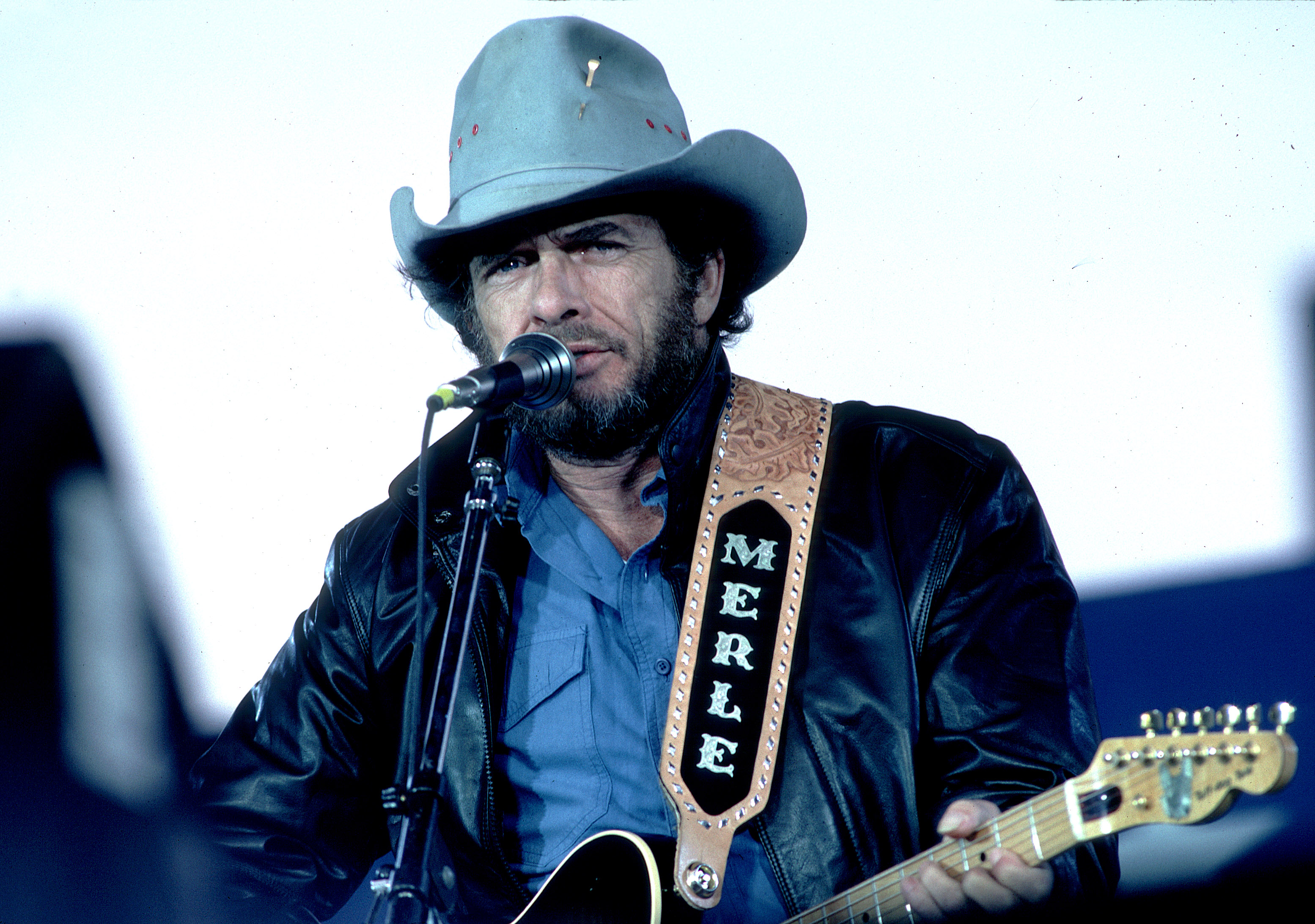 Memories flow like running water when Father Time turns the page on a New Year. While we struggle with the words, we do not miss the sentiment swirling around our annual rendition of "Auld Lang Syne." Each year we bid a simultaneous farewell and greeting to what was and will be and within that tension of reminiscent hope, we pause, or at least, we should.
We pause to listen for a heartbeat. It is that rhythmic contraction of the heart that unconsciously allows us to be at the very least, conscious and reflective and, at the very best, self-aware and discerning. Each year on this day, unlike any other, we are invited into the challenge of self-awareness.
I do not think it is an exaggeration to say that we live in a time of ever-weakening self-awareness. I call it the age of "shameless blame." Perhaps now more than ever, I long for a healthy sense of shame. Honestly, I never thought I would say that.
But then again, I grew up listening to Merle. Country legend, Merle Haggard's music was a prominent part of the stack of vinyl 45s my mother regularly rotated on the spindle of her stereo. His hard-driving, no-frills Bakersfield (California) Sound not only shook the Nashville establishment in the 1960s, but his music also displayed a rugged authenticity needed for times like ours.
I am reminded of Merle today, January 1, 2018, as I read the story of Johnny Cash's first-ever prison concert, tenderly dramatized in the movie, Walk The Line. On this day in 1958, Merle is a 20-year-old San Quintin inmate serving a 15-year sentence for burglary. He later identifies the concert by the "Man in Black" as the turning point of his life and career.
I grew up listening and living Merle's brand of music through my mother's enduring admiration of his hard-living anthems. On the eve of this New Year, I find his songs of the 60s are a roadmap to the rugged authenticity needed to escape this weak and worried age of "shameless blame." Just review some of the words from his classics in the 60s:
1965 "(My Friends Are Gonna Be) Strangers"
"From now on all my friends are gonna be strangers
I'm all through ever trusting anyone
The only thing I can count on now is my fingers
I was a fool believing in you and now you are gone."
1967 "Loneliness Is Eating Me Alive"
"And honey you'll have to hurry or there'll be no reason to come home.
'Cause this loneliness is eating me alive."
1968 "Mama Tried"
"Mama tried to raise me better, but her pleading, I denied
That leaves only me to blame 'cause Mama tried"
1969 "Workin' Man Blues"
"Sometimes I think about leaving, do a little bummin' around
I ain't never been on welfare, that's one place I won't be
Cause I'll be working as long as my two hands are fit to use"
1969 "Silver Wings"
"Silver wings, Shining in the sunlight
Roaring engines, Headed somewhere in flight
They're taking you away, And leaving me lonely"
1969 "Okie From Muskogee"
"I'm proud to be an Okie from Muskogee,
A place where even squares can have a ball
We still wave Old Glory down at the courthouse,
And white lightnin's still the biggest thrill of all"
Reverberating off the walls of our meager home on Decoursey Avenue in Covington, Kentucky, Merle's words unwittingly settled into the texture of my adolescent consciousness. I felt my loneliness in his, I saw his Mama in mine, I worked my first job with dogged determination, and I sensed the substance of small town living as well as the pride of wartime patriotism.
Through the years, I re-acquaint myself with Merle's music through the digital music streaming services he likely never imagined. But it is a story I read in Rolling Stone magazine not long after his death that offers my final, favorite impression. While his fans knew Haggard's hardened, gruff image as displayed in his music, his real-life persona was different, especially as he aged. He was polite, reserved, but intensely curious, especially about current events. He became a news junkie and was politically outspoken, often taking positions unpopular in the country music world.
In 2010, he received a Kennedy Center Honor from President Obama and made news describing him as very different from the media perception. "It's really almost criminal what they do with our President. There seems to be no shame or anything. They call him all kinds of names all day long, saying he's doing certain things that he's not. It's just a big old political game that I don't want to be part of."
Now, let's practice that pause I mentioned at the beginning of this blog. If you were feeling warm about my reminiscing of old Merle and suddenly went cold because I mentioned a former president that may not be your favorite, a pause for discernment is crucial.
In a plea for "self-awareness," take a moment to reflect. Why are we so incredibly polarized? Why do we so easily vilify someone with whom we disagree? Why do we blame "the other" person, party, or circumstance?
May I say it again? We blame because we live in a time of ever-weakening self-awareness. We live in an age of "shameless blame."
We can do better. We must do better. May it start with you and me!